With the development of the Internet, the Internet of Things has gradually entered all aspects of our life and production, and has now become the darling of the times, entering all aspects of our life and production, the essence of which is the use of radio frequency automatic identification (RFID) technology. Automatic identification of items (goods) and interconnection and sharing of information through computer Internet. Among the five core key technologies of the Internet of Things, RFID technology is particularly important as a key anti-counterfeiting technology for "speaking things".
Internet of Things
The Internet of Things (IoT) is an information sensing device such as radio frequency identification (RFID), infrared sensor, global positioning system, laser scanner, etc., which connects any item to the Internet in a wired or wireless manner according to a contracted agreement to calculate and store. A knowledge network that forms static and dynamic information about the things concerned, and is a network for intelligent identification, location, tracking, monitoring, and management. The Internet of Things has constructed an "Internet of Things" that covers everything in the world. In this network, items (goods) can "communicate" with each other without human intervention.
Internet of Things Economy
Based on a simple RFID system, combined with existing network technology, database technology, middleware technology, etc., to build a large number of networked readers and countless mobile tags, the Internet of Things larger than the Internet has become the development of RFID technology. the trend of. The core key technologies include RFID technology, sensor technology, wireless network technology, artificial intelligence technology, and cloud computing technology.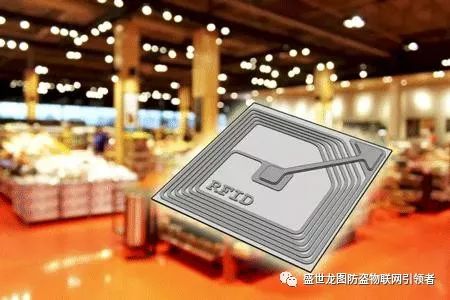 Application of RFID tag technology in the Internet of Things:
At present, the RFID tag technology in the Internet of Things has mature applications in many fields.
● Cargo tracking in the logistics process, automatic information collection, warehousing applications, port applications, postal services, express delivery
●Retail sales of goods in retail, real-time economy, replenishment, anti-theft
●Automated production, warehousing management, brand management, item management, channel management in the garment industry
● Real-time monitoring of production data in manufacturing, quality tracking, automated production
● Medical device management in medical, patient identification, baby security
●E-passport, ID card, student ID card and other electronic documents in the identification
● Anti-counterfeiting of valuables (smoke, alcohol, medicine) in anti-counterfeiting, anti-counterfeiting of certification, etc.
●High speed in traffic, taxi management, bus hub management, railway locomotive identification, etc.
● Preservation management of fruits, vegetables, fresh food, food, etc. in food
● Identification management of animal husbandry, animal husbandry, pets, etc. in animal identification
●Bookstores, libraries, publishing houses, etc. in the library
●Manufacture in the car, anti-theft, positioning car key
●Manufacture in aviation, passenger ticket, baggage tracking
● Identification and tracking of ammunition, guns, supplies, personnel, trucks, etc. in the troops, etc.
The Internet of Things is built using ubiquitous networking technologies to connect any item to the network for easy identification and management. One of the most important technologies is RFID electronic tag technology. RFID is only a carrier for IoT applications, and it is also the most widely used. RFID has the ability to automatically recognize and can be applied to any object, so it is the most used in IoT applications.
The main problems faced by RFID tag technology
Standard question
So far, radio frequency identification technology has already had some international standards. In China, there are only a few industry standards for the production and application of radio frequency identification technology, and there is no national standard. The development of an autonomous national standard and compatibility with international standards, so that China's RFID products can be successfully circulated around the world, is an important and urgent problem to be solved.
Security and privacy issues
On the one hand, the application of radio frequency identification technology has unlimited charm. On the other hand, the threat to personal privacy and security has greatly hindered the rapid promotion of radio frequency identification technology. Therefore, how to protect the holder's privacy and security technology will be a topic of great concern in the development of RFID technology at present and in the future.
Diversity and complexity
At present, the domestic application is still in the primary stage, and the application effect is not favorable. Due to the diversity and complexity of user needs, many applications are only in the exploration stage, which makes the company's research and development pressure and cost more. At the same time, the cost reduction can be further reduced by improving process and technological innovation, so that RFID tags can be widely applied to more products than traditional bar codes.